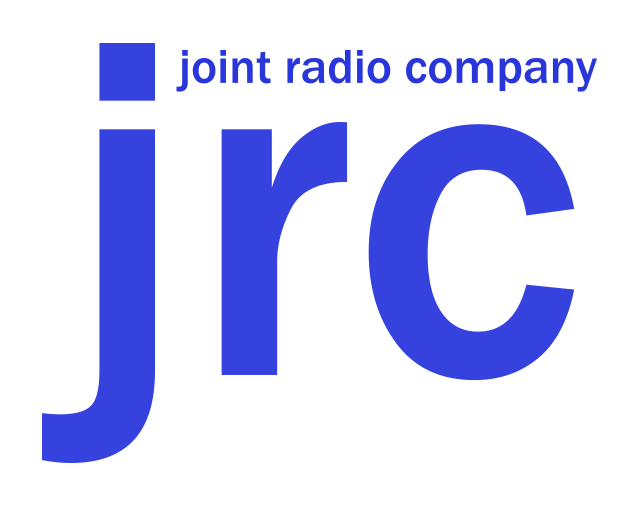 spectrum management, radio and telecommunications services

The Joint Radio Company Ltd. (JRC) is an Industry-Owned Spectrum Management Consultancy and Spectrum Management Organisation with primary responsibility for the radio spectrum used by the UK Energy Industry, for which we have ISO9001 Accreditation. Our areas of expertise include:
Radio Planning and Telecommunications consultancy services
Radio Spectrum Management services
Next Generation Wireless Planning (LTE & 5G)
Ofcom Radio Spectrum Licensing Applications and management services
Radio fixed link planning (VHF, UHF and Microwave) services
Scanning Telemetry and SCADA system planning and licensing services
Digital and Analogue Private Mobile Radio (PMR) planning and commissioning services
Radio system area planning services
Technical Specification development and procurement support
Radio fixed link co-ordination with wind farms services
About The JRC
The Joint Radio Company Ltd. (JRC) is a joint venture company of National Grid plc (the UK electricity transmission and gas transmission and distribution operator) and the Energy Networks Association Ltd, representing UK gas and electricity transmission and distribution companies.
Job Vacancy
JRC currently has a job vacancy. Details are below..
Contact us
02476 932 185
Head Office:
Friars House
Manor House Drive
Coventry CV1 2TE
United Kingdom
London Office:
Alpha House
100 Borough High Street
London SE1 1LB
United Kingdom
JRC Response to Ofcom 'Improving spectrum access for Wi-Fi spectrum use in the 5 and 6 GHz bands' consultation
20th March 2020
JRC notes that the energy utilities operate licensed fixed links within the L6 GHz Band and these will need to be protected as primary licensed users of the spectrum.
We encourage Ofcom to establish...
Read
---
JRC Response to Ofcom's proposed Plan of Work 2020/21
24th February 2020
JRC highlights that the Government's drive for net-zero emissions includes the roll-out of distributed electricity generation sites, e.g. wind farms and solar farms. Like other parts of the electricity grid,...
Read
---
Final Report published after completion by JRC for WPD of the 'Next Generation Wireless Telecoms Analysis' study into the use of LTE connectivity for Smart Grid 4th February 2020
4th February 2020
This study has established the principles for the design, co-ordination and deployment of national LTE data communications networks for all DNOs/DSOs in the UK and Ireland and even beyond. An additional objective...
Read
---