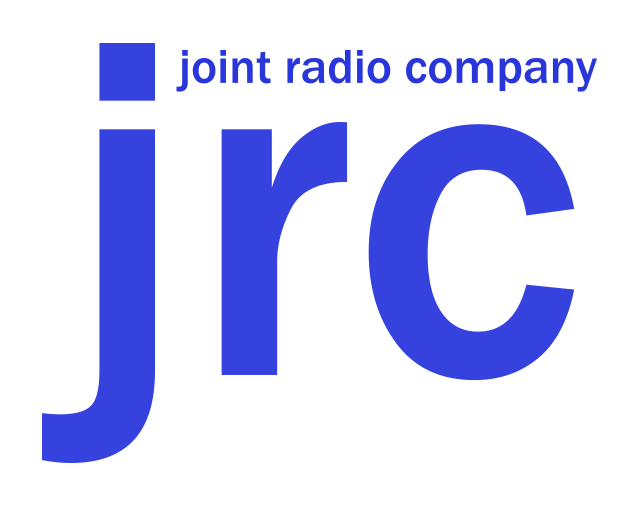 spectrum management, radio and telecommunications services
The JRC currently manages just over 4 MHz of Fuel & Power spectrum, of which nearly 3 MHz is for Secondary Control and PMR-type applications and 1.2 MHz for scanning telemetry and telecontrol services.

PMR-type Services
PMR is an international abbreviation pertaining to mobile radiocommunications equipment of some sort, usually used for a business or administrative purpose. The actual meaning of PMR is disputed and means many things to many people. It can mean "Private Mobile Radio", or "Professional Mobile Radio" or even "Personal Mobile Radio" leading one wag to suggest it should be redefined as the recursive acronym "PMR Mobile Radio". In the UK, The Office of Communications (Ofcom) has unilaterally redefined PMR as "Business Radio" and the industry has, to some extent, taken up this name, although Business Radio officially has a much wider definition than pure PMR, encompassing all sorts of radio system technologies used by businesses.
Licence Management
JRC manages the licence holdings of several of its members as well as holding licences, either Area Defined or Technically Assigned types, on it's Member's behalf. This means that the membership are able to concentrate on their core business and not worry about their licences as JRC will maintain them, pay the bills on time and make any amendments that become necessary.
Band Planning and Coordination
For the Energy and Transport utilities, JRC devised, manages and operates a national cellular plan for co-ordinating frequency allocation for the largest PMR networks in the UK. These networks keep the utilities in touch with their engineers, drivers and distribution control equipment and assets throughout the country.
These networks provide comprehensive geographical coverage to support the control, installation, locations tracking, maintenance and repair of plant remote locations, in all weather conditions.
JRC Mid-Band
The JRC Mid-Band allocation, known as JRC-Band, provides 78 conventional 12.5 kHz-spaced national two-frequency channels for the Fuel and Power Industries on the British mainland. A regular re-use strategy has been adopted by the JRC for 76 of these channels based on a standard cell having a nominal radius of 23 km operating in a 9 cell cluster. Eight channels are therefore available within each cell in the cluster. This leaves four channels outside the cellular plan for special applications and two others are reserved for simplex and non-trunked on-site working. These two channels are also concatenated in some areas for simplex (packet) data systems and on-site paging on a low duty-cycle basis.
JRC UHF Band Block 2
JRC primarily operates on 19 two-frequency channels within the frequency range 456.0625-456.2875 MHz paired with 461.5625-461.7875 MHz. These channels are used for a variety of applications - mostly roaming and on-site communications with some telemetry applications. JRC owns Area Licences for some of these channels although most sites have individual licences at this time.
JRC also has national licences for four 25kHz channels used for data link applications and on-site TETRA systems.
Scanning Telemetry Services
The JRC was instrumental in creating and managing the national adaptable cellular plan for co-ordinating frequency allocation within some of the busiest telemetry networks in the UK. A major part of this spectrum is licensed by the JRC on behalf of the gas and electricity industries; 24 channels are used by the water industry and a further 8 are reserved for non-utility use.
Purpose of the ST Band
The band is used by radio based System Control and Data Acquisition (SCADA) networks which control and monitor safety critical gas and electricity industry plant and equipment throughout the country. These networks provide reliable communications to unmanned sites and plant in remote locations.
The Spectrum Utilised by the ST Band
The "Scanning Telemetry Band" comprises 80 two-frequency channels within the frequency range 457.50 to 458.50 MHz paired with 463.00 to 464.00 MHz. The JRC uses 48 non-contiguous two-frequency channels within the frequency range 457.5125 to 458.400 MHz paired with 463.0125 to 463.900 MHz.
Spectrum for Automatic Meter Reading
JRC was involved in the original allocation process but does not manage any part of this band. It is available for use by utilities and service companies for facilitating meter reading over short distances in the band 183.5-184.5 MHz.
Spectrum for Microwave Fixed Link Services
JRC members' microwave links reside in a variety of bands reserved for point-to-point links. These bands are managed by Ofcom and are planned on an homogeneous basis with a 'mixed bathing' policy applying to the spectrum. The JRC does not manage any of this spectrum, but will support its members with planning, wind farm coordination and advice in their applications for fixed link licences.